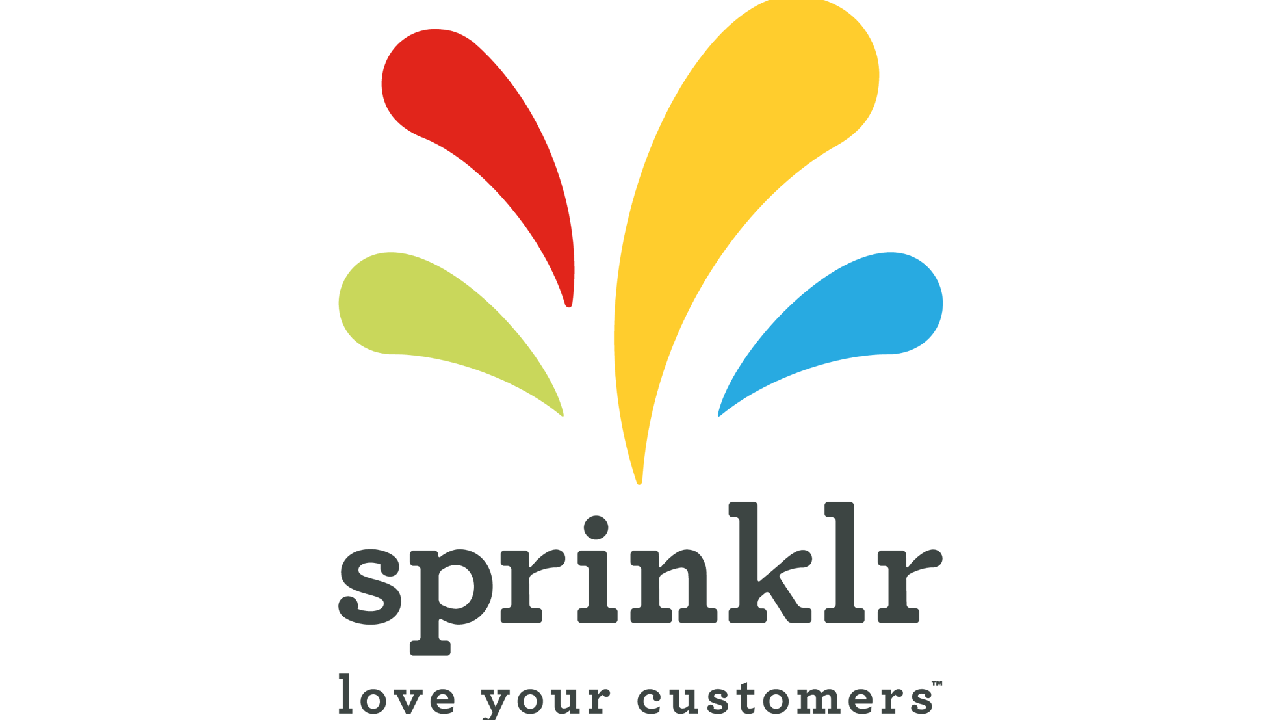 Sprinklr is Hiring for Frontend Developer Interns
Sprinklr is hiring for frontend developer interns through its internship drive 2021.
About the job
As the world moves even more online due to the coronavirus pandemic, customers are connected and empowered like never before. Customers want an immediate, personalized and consistent experience, no matter which channel they choose to engage with a brand. Sprinklr helps brands meet the demands of today's customers by providing them with the insights they need to make every interaction matter. Sprinklr is a Customer Experience Management (CXM) platform for modern enterprises with 2500+ employees helping the world's most valuable enterprises make their customers happier. Learn more about our culture and how we make our employees happier through The Sprinklr Way .

Sprinklr is looking for Interns who have strong competencies in data structures and algorithms. So, if you desire to work on interesting projects which focus on code solutions that involve research and interactivity, Sprinklr is the best workplace to be in.

What Will You Do

You will be part of a fast-paced young team, your experience will matter the most and should be genuine and in-depth in subjects you've worked on
Breathe programming! The role calls for strong programmers who work on emerging business requirements
Participate in brainstorming sessions and contribute ideas to our technology, algorithms, and products
Dive into difficult problems and successfully deliver results on schedule
Build reusable code and libraries for future use
Tech-savvy professional, who is curious about new digital technologies
What Makes You Qualified

Ability to work both independently and in cooperation with others
A sense of urgency and ownership over the product
Thrives in open or ambiguous environments
Great demeanour towards work and people
Intellectually curious and inventive
Why you'll love Sprinklr: We're committed to creating the kind of culture where you feel like you belong, are happier today than yesterday, and your contributions matter. At Sprinklr, our goal is to treat everyone like family and passionately, genuinely care. For full-time employees, we offer flexible paid time off and paid parental leave, medical plans, dental and vision plans, life insurance, 401(k) savings plans, employee stock options, gym and wellness discounts, Plum benefits, Lifemart discounts, and paid time off to invest in learning and career development.

We focus on our mission: We founded Sprinklr with one mission: to enable every organization on the planet to make their customers happier. Our vision is to be the world's most loved enterprise software company, ever.

We believe in our product: Sprinklr was built from the ground up to enable a brand's digital transformation. Its platform provides every customer-facing team with the ability to reach, engage and listen to customers around the world. At Sprinklr, we have many of the world's largest brands as our clients, and our employees have the opportunity to work closely alongside them.

We invest in our people: At Sprinklr, we believe every human has the potential to be amazing. We empower each Sprinklrite in the journey toward achieving their personal and professional best. For wellbeing, this includes daily meditation breaks, virtual fitness, and access to Headspace. We have continuous learning opportunities available with Audible for Business, LinkedIn Learning, and more.

EEO – Our philosophy: Our goal is to ensure every employee feels like they belong and are operating in a judgement-free zone regardless of gender, race, ethnicity, age, and lifestyle preference, among others. We value and celebrate diversity and fervently believe every employee matters and should be respected and heard. We believe we are stronger when we belong because collectively, we're more innovative, creative, and successful.

Sprinklr is proud to be an equal opportunity workplace and is an affirmative action employer. We are committed to equal employment opportunity regardless of race, color, ancestry, religion, sex, national origin, sexual orientation, age, citizenship, marital status, disability, gender identity or Veteran status. See also Sprinklr's EEO Policy and EEO is the Law. If you have a disability or special need that requires accommodation, please let us know.
Online Interview Tips:

Video interviews are the new normal. In an age of powerful technology, it's no longer necessary or practical to bring candidates to you or to go to them. In fact, people are increasingly interviewed and hired without an in-person meeting. Here are ten tips on making sure you ace your next video interview:
Know your time zones: The video allows us to speak across (great) distance. Make sure you're clear if suggested interview times are in your time zone or the interviewers. Try converting the time zone according to your specific time zone.
Know your tech. Familiarize yourself with whatever technology the interviewer has asked you to use (Skype, Zoom, etc.). If you've never used the tool before, get comfortable with the interface in advance: how should your computer be positioned so the interviewer can see your face at a comfortable angle? Are your camera and microphone connected and working? Many people un internationally make a bad impact on the interviewers because of this.
Minimize off-screen distractions. The only person you should be interacting with during a video interview is the interviewer.
Choose a proper background: When choosing a space to show up for a video interview, be conscious of how the setting you're calling from reflects on you: choose a well-lit room where you can sit in front of a neutral background.
Avoid backlighting (when no one can see your face) and spotlighting (when you sit with light close to you and look like you're telling a ghost story at a campfire).
Be prepared for glitches. Distractions will happen. Technology will fail. Stuff will come up. Handle these smoothly and professionally.
Be your best and authentic self. Being unfamiliar or uncomfortable with technology is not an excuse for a poor interview. As soon as you know you'll be doing a video interview, do what it takes to feel confident and at ease on screen. If that means you need to practice in advance with a friend or colleague, do so.
Emphasize your skills and Achievement: Focus on your skills and accomplishments, including high school/college coursework, volunteer and co-curricular activities, and your computer and language skills. Previous internships or work experiences are important as well as describing your transferable skills: communication, interpersonal, organization, strong analytical and problem solving, and more.
Emphasize the Positive: You may be asked during the interview to give a list of your strengths and weaknesses. Remember in these types of questions to focus on the positive. When referring to weaknesses, recognize those things you feel you need to work on and quickly shift to actions you have taken to improve in this area. Specific examples can be helpful to illustrate your progress.
Close the interview with confidence: The beginning and end of the interview can be the most crucial aspects of the interview. End your interview with confidence. Thank the interviewer for his/her time and ask when you may expect to hear back from the employer.
Follow up the interview with a thank-you note: Take this opportunity to clarify a topic discussed in the interview and to reaffirm your interest in the organization and the internship. Send a thank-you note to everyone you interviewed on the day of your interview.

Question you should prepare for:
Tell me about yourself
Why do you want to work at this company?
What are your strengths and weaknesses?
Tell me about an experience when you made a mistake and how you fixed it?
What are the three things you wish to see in the firm you are working for?
Where do you see yourself in 3 years/5 years/10 years?
Tell me about anything else which you have done or you are proud of but it is not in your resume?
What are your expectations from the company or colleagues?
What are your hobbies?
Do you have any questions for us?

About Hexhybrids:
HexHybrids is a community group for students interested in emerging technologies. HexHybrids represents a versatile community of innovators developing and exploring Frontend, Backend, Cloud Computing, AI-ML, Cross-platform development, and many more.
We also provide technical, non-technical as well as career growth assistance to students pursuing various STEM fields such as computer science, electronics engineering, mechanical engineering, MBA, etc by highlighting active internships, jobs, scholarships, or free courses so that more and more people can apply for those and land a job.