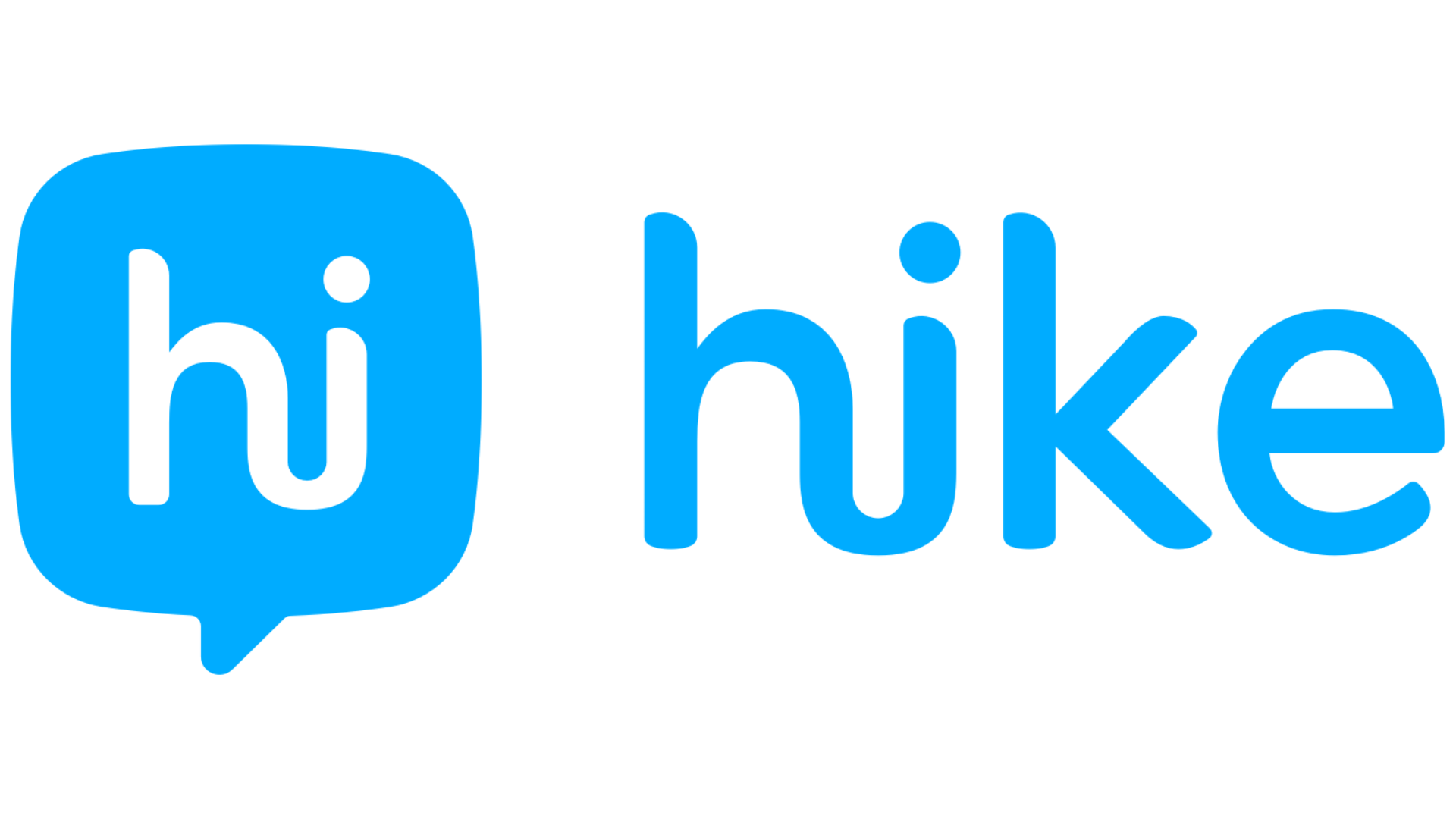 Hike is Hiring for ML Interns(Remote)
Hike is hiring for ML interns through its internship drive on remote mode through its internship drive 2021.
Description

A NEW SOCIAL FUTURE 🧑‍🤝‍

How is it that in a world that's evolving so quickly that social products still feel the same? Strangely enough, we're still using products that were invented in the 2G era. There seems to be an emptiness with the current experience and today's products are built to force humanity to be superficial. We'd like to change that. With the advancements in technology, so much more is possible today that wasn't even possible, just a few years ago. We believe the timing couldn't be better.

5 PRINCIPLES 💭

We're thoughtful about why we do things and here are 5 principles guiding our thinking:
Advancements in Tech & AI: Allowing more bits to be pushed to users in real-time and thus allowing far richer, more personalised experiences.
User's Comfortable Online: 50% of people's waking lives are spent on smartphones in emerging countries.
Vertical Communities: We don't live our lives in one massive community. We're specific in the activities we engage in (art, gaming, fitness etc).
New Business Models: Putting customers at the center. These won't be ad-driven in the traditional sense. Think micro-transactions, subscriptions, and more.
Consumers as Owners: It's a bit strange that consumers aren't part of the value chain. Turning customers into owners is a fascinating thought.

BUILD MAGICAL THINGS 💖

It's so clear to us that technology evolves but people stay the same. We're solving for a core human need – social connection and with all the evolution in technology, today we can solve for that in brand new ways.

At our core, we're a creative company. Ideas and pixels is where we live and we love building magical products that make our users feel 'wow' inside. It's not just about features, it's also about how they make people feel. We build at the intersection of the scientific and the romantic.

And it all starts with people, the right team that cares deeply about our mission, values and our users. At hike, you'll have the chance to do the best work of your life.

Come join us and shape the future of social with Rush & Vibe!

Rush is a new bite-sized gaming service that aims to channel the competitive spirit of India where players can use their skills to Play, Compete & Win! ⚡️

Vibe is an approval-only community (one has to apply to join). With Vibe, we're building a magical & safe place online where people can be themselves & make new friends.

THE HIKE CODE

We're on a journey to build something new, something different, and making anything innovative & new requires the ability to surrender to the unknown. The Hike Code is our value system. It is our guide to navigate through the unknown to build incredible products.
Top Talent in Every Role: We look for people with an incredible intellect. Both skills and values are important to us.
Pro-Sports Team: Strengths based, results-driven with a "team-first" attitude
Customer at the Centre: Everything we do is inspired by how we can better solve for our customer.
Constant Innovation: It's our DNA to walk into the unknown in search of having a meaningful impact.
Act Like Owners: We own the output of what we do, even if it's explicitly not our job.
Thoughtful Decision Making: Clear Mind + Obsession to Simplify + Data-Driven. We strive to be thoughtful.
Bias for Action: We understand that success is not one big leap but tiny gains compounding over time (Prioritize Progress over Perfection)
Be Open-Minded & Coachable: We have a quest to continuously #RiseUp to be the best version of ourselves.

Role & Requirements 🎎

If you've made it till here, then you're probably interested in the role 🙂

Key Day To Day Responsibilities

Build & Test deep learning models in the areas of computer-vision & audio (mostly, in Python)
Create deployment pipelines for real-time as well as batch inference for deep learning models.
Own end to end Quality Metrics for the various AI models: from learning to inference to rendering.
Experiment with rendering high quality 3D graphics: from Android Native to game-engines like Unity.
Collaborate in a cross-functional setup including Artists, Engineers & Scientists to translate cutting-edge research (AI, Art & Graphics/Multimedia) into high quality user-experiences.

SOUNDS LIKE YOU? 🙌🙋

We're looking for someone dynamic and you'll need to have the below in generous quantities to succeed in this role.
B.tech/MS from a top Tier institute (preferably final year of Computer Science/Mathematics & Computing/Electronics & Communication/Physics/Statistics)
Strong programming abilities, especially Python Scientific Stack (Numpy, Pandas, Scikit-Learn etc.)
Solid foundations in Linear Algebra, Signal Processing, Optimization & Data Structures
Exposure to Machine Learning – preferably, Deep Learning with Pytorch/Tensorflow.
Excited about building cutting edge AI products in the fields of Computer Vision, Graphics, Audio, AR/VR etc.
Relentless passion to learn, own & deliver user delight.
Willingness to evolve into full time ML-Engg/ML-Scientist at Hike over the coming year or so.
Bonus: Familiarity with one or more of the following tech – Android, Javascript and Unity.

Benefits 🎁

Open to remote talent
A flat and transparent culture
Support for setting up Home Office
Tools of the trade – MacBook, Latest Softwares
Monthly Communication Reimbursement
Best learning and development opportunities
A chance to have a big impact in hypergrowth setup

At Hike, we value diversity. We are an equal opportunity employer: we do not discriminate on the basis of race, color, religion, gender, ethnicity or disability status. See what we are up to here blog.hike.in
Explore the recruitment process and all the open positions at hike.in/workathike
Online Interview Tips:

Video interviews are the new normal. In an age of powerful technology, it's no longer necessary or practical to bring candidates to you or to go to them. In fact, people are increasingly interviewed and hired without an in-person meeting. Here are ten tips on making sure you ace your next video interview:
Know your time zones: The video allows us to speak across (great) distance. Make sure you're clear if suggested interview times are in your time zone or the interviewers. Try converting the time zone according to your specific time zone.
Know your tech. Familiarize yourself with whatever technology the interviewer has asked you to use (Skype, Zoom, etc.). If you've never used the tool before, get comfortable with the interface in advance: how should your computer be positioned so the interviewer can see your face at a comfortable angle? Are your camera and microphone connected and working? Many people un internationally make a bad impact on the interviewers because of this.
Minimize off-screen distractions. The only person you should be interacting with during a video interview is the interviewer.
Choose a proper background: When choosing a space to show up for a video interview, be conscious of how the setting you're calling from reflects on you: choose a well-lit room where you can sit in front of a neutral background.
Avoid backlighting (when no one can see your face) and spotlighting (when you sit with light close to you and look like you're telling a ghost story at a campfire).
Be prepared for glitches. Distractions will happen. Technology will fail. Stuff will come up. Handle these smoothly and professionally.
Be your best and authentic self. Being unfamiliar or uncomfortable with technology is not an excuse for a poor interview. As soon as you know you'll be doing a video interview, do what it takes to feel confident and at ease on screen. If that means you need to practice in advance with a friend or colleague, do so.
Emphasize your skills and Achievement: Focus on your skills and accomplishments, including high school/college coursework, volunteer and co-curricular activities, and your computer and language skills. Previous internships or work experiences are important as well as describing your transferable skills: communication, interpersonal, organization, strong analytical and problem solving, and more.
Emphasize the Positive: You may be asked during the interview to give a list of your strengths and weaknesses. Remember in these types of questions to focus on the positive. When referring to weaknesses, recognize those things you feel you need to work on and quickly shift to actions you have taken to improve in this area. Specific examples can be helpful to illustrate your progress.
Close the interview with confidence: The beginning and end of the interview can be the most crucial aspects of the interview. End your interview with confidence. Thank the interviewer for his/her time and ask when you may expect to hear back from the employer.
Follow up the interview with a thank-you note: Take this opportunity to clarify a topic discussed in the interview and to reaffirm your interest in the organization and the internship. Send a thank-you note to everyone you interviewed on the day of your interview.

Question you should prepare for:
Tell me about yourself
Why do you want to work at this company?
What are your strengths and weaknesses?
Tell me about an experience when you made a mistake and how you fixed it?
What are the three things you wish to see in the firm you are working for?
Where do you see yourself in 3 years/5 years/10 years?
Tell me about anything else which you have done or you are proud of but it is not in your resume?
What are your expectations from the company or colleagues?
What are your hobbies?
Do you have any questions for us?

About Hexhybrids:
HexHybrids is a community group for students interested in emerging technologies. HexHybrids represents a versatile community of innovators developing and exploring Frontend, Backend, Cloud Computing, AI-ML, Cross-platform development, and many more.
We also provide technical, non-technical as well as career growth assistance to students pursuing various STEM fields such as computer science, electronics engineering, mechanical engineering, MBA, etc by highlighting active internships, jobs, scholarships, or free courses so that more and more people can apply for those and land a job.