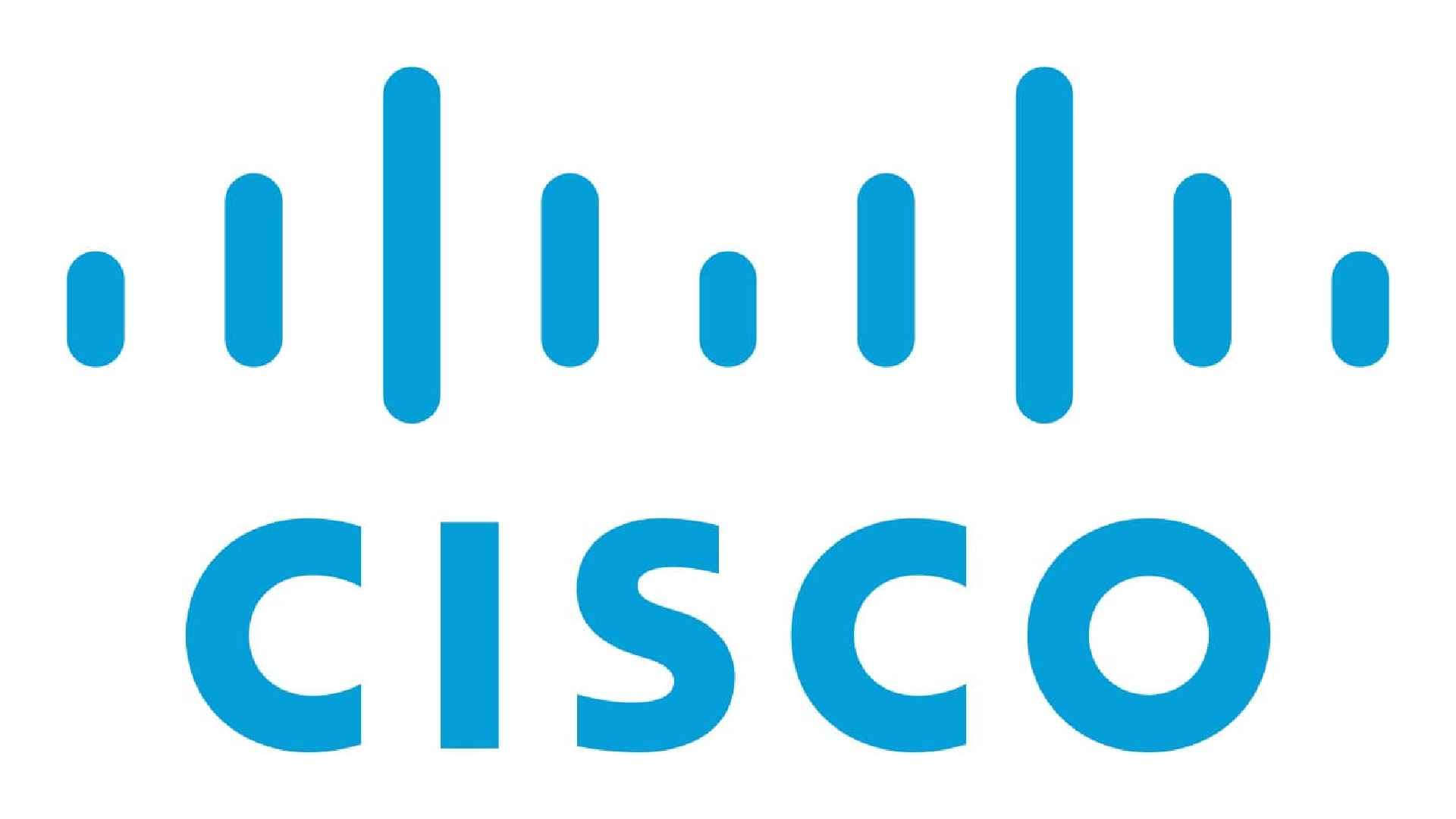 Cisco is Hiring for Interns
Cisco is hiring for interns through its internship drive 2021.
About the job
ROJECT SPECIALIST

Job Description – Project Specialist

In Cisco, we have an outstanding opportunity where we actually get to use the technology we build!
We are Innovators

We drive innovation to propel business transformation while maintaining operational quality.

We are Accelerators

We accelerate digital solutions to generate cost savings and efficiency gains for enterprise growth and success.

We are Transformers

In Supply Chain Operations we have an opportunity and the responsibility to enable Cisco's business now and prepare for the future. Our vision and strategy continue to emphasize the importance of providing our customers an unrivaled customer experience by delivering a flexible, innovative and scalable supply chain while continuing to build upon our strong operational foundation. Cisco is also committed to social and environmental responsibility in our supply chain. We work with our suppliers to maintain a sustainable supply chain that meets our standards for ethics, labor practices, health and safety, and the environment.

We encourage you to become a part of this dynamic organization where on a daily basis we leverage Cisco's aggressive competitive spirit and accelerate time to market by empowering our employees to use their expertise to take good business risks. As Cisco expands into new technologies, and geographies, it's become an exciting time to be part of the Supply Chain Operations team.

There are three sub-roles, you will be assigned a role depending on the team you join.

Project Specialist – Product Ops

Definition Open Source Software Technology license evaluator and authorization specialist with strong Product Engineering and components integration background
Provide technical guidance to engineers and business decision-makers on architectural and source selection matters including buy vs. build vs. reuse based upon knowledge of software development practices as well as open source licensing.
Review, evaluate, and approve of SW engineering requests for use of Free and Open Source Software (FOSS), primarily evaluating inbound technology licenses for use in Cisco products.
Give approval decisions based on legal and technical criteria for use of FOSS products, as well as outbound contributions and the audit of mandatory redistributions for alignment to our license obligations.
Contribute to the development of project goals, schedules and resource planning.
Evaluate and recommend different ways you can use the component in the product.
Top skills required
Python (hands-on programming)
Opensource licenses knowledge
Team player with 'can-do' attitude
SQL knowledge (Definite plus)
Education Eligibility Criteria (Bachelor)
Desired Degree (BA/BS /MA/MS)
Desired Major Business Management, Applied Science, Mathematics, Material
Engineering, Statistics, Manufacturing, Supply Chain Management or equivalent
Minimum CGPA of 3.0 Out Of 4.0
The requirement is for 2022/23 passout only
Project Specialist – Supply Chain Transformation



Who You Are



Help develop, execute and track projects within one or more of the Supply Chain strategic programs
Work cross-functionally to define project scope, execute status reporting, ensure program deliverable completion, manage key risks and issues, create and manage project schedules and timelines
Strengthen the Supply Chain Transformation team's tight relationship with IT, working closely with cross functional teams to improve handoffs
Ability to work in a cross functional environment; which will require collaboration with teams within and outside Supply Chain
Analyse business processes, find gaps and identify improvement opportunities
Work with large amount of data and having business context to derive meaningful insights from the analysis of the data
Document business requirements and work with IT on solution design, execution and business testing
Present data and insights in a logical, influential manner to drive data driven business decisions
Drive innovation and next gen ideas in Supply Chain Block Chain, AI, ML
Capture the inventory of Supply Chain data sources, dashboards, measurements and metrics to prepare and manage integrated data architecture
Knowledge of Blockchain, AI and ML is desired
Excellent organizational, MS Office skills are required
Creative and flexible, work effectively within a team, and function with heavy cross-functional engagement
Strong written, oral, interpersonal communications and presentation skills
Education Eligibility Criteria (Bachelor)
Desired Degree (BA/BS /MA/MS)
Desired Major Business Management, Applied Science, Mathematics, Material
Engineering, Statistics, Manufacturing, Supply Chain Management or equivalent
Minimum CGPA of 3.0
The requirement is for 2021/22 passout only
Project Specialist – Global Supplier Management



Who You Are



Work as part of a new product development team to develop our products and manufacturing processes.
Assist with creating, analyzing, and releasing product and process documentation
Work with cross-functional product teams to provide mechanical engineering recommendations on product design and manufacturability.
Provide innovative solutions to optimize Supply Chain Operations internal and external processes, policies, and protocols to enable the best cost, quality, and delivery of Cisco products.
Identify, develop, and qualify new electro-mechanical and mechanical components to meet next-generation product and customer needs
Collaborate with Engineering and provide closed-loop feedback regarding forecast trends and accuracy
Opportunity to learn about various manufacturing product development methodologies such as Design for Manufacturing/Cost/Quality/Reliability/Packaging/Assembly.
Work with key mechanical suppliers to develop, optimize, and maintain new and current technologies
Opportunity to learn about mechanical supply chain technical capabilities and industry trends
Interface with Cisco suppliers to support and maintain daily operation health on mechanical product quality and customer delivery
Opportunity to work with cross functional mechanical engineering teams to problem solve and root cause product and process failures.
Collaborate with marketing, finance, sales and the Supply Chain Organization to develop manufacturing strategies and protocols.
Provide quantitative analysis of data to drive decision making and improve processes and tools.
Opportunity to learn about mechanical product functional and reliability testing methodologies and protocols.
Desired Degree (BA/BS /MA/MS)
Desired Major Business Management, Applied Science, Mathematics, Material
Engineering, Statistics, Manufacturing, Supply Chain Management or equivalent
Minimum CGPA of 3.0 out of 4
The requirement is for 2021/22 passout only

Why Cisco


At Cisco, each person brings their unique talents to work as a team and make a difference. Yes, our technology changes the way the world works, lives, plays and learns, but our edge comes from our people.

We connect everything – people, process, data and things – and we use those connections to change our world for the better.

We innovate everywhere – From launching a new era of networking that adapts, learns and protects, to building Cisco Services that accelerate businesses and business results. Our technology powers entertainment, retail, healthcare, education and more – from Smart Cities to your everyday devices.

We benefit everyone – We do all of this while striving for a culture that empowers every person to be the difference, at work and in our communities.

So, you have colorful hair? Don't care. Tattoos? Show off your ink. Like polka dots? That's cool. Pop culture enthusiast? Many of us are. Passion for technology and world changing? Be you, with us!

Disclaimer – " Please note this posting is to advertise potential job opportunities. The requirement is for 2022 /23 passout only. This exact role may not be open today, but could open in the near future. When you apply, a Cisco representative may contact you directly if a relevant position opens."
Online Interview Tips:

Video interviews are the new normal. In an age of powerful technology, it's no longer necessary or practical to bring candidates to you or to go to them. In fact, people are increasingly interviewed and hired without an in-person meeting. Here are ten tips on making sure you ace your next video interview:
Know your time zones: The video allows us to speak across (great) distance. Make sure you're clear if suggested interview times are in your time zone or the interviewers. Try converting the time zone according to your specific time zone.
Know your tech. Familiarize yourself with whatever technology the interviewer has asked you to use (Skype, Zoom, etc.). If you've never used the tool before, get comfortable with the interface in advance: how should your computer be positioned so the interviewer can see your face at a comfortable angle? Are your camera and microphone connected and working? Many people un internationally make a bad impact on the interviewers because of this.
Minimize off-screen distractions. The only person you should be interacting with during a video interview is the interviewer.
Choose a proper background: When choosing a space to show up for a video interview, be conscious of how the setting you're calling from reflects on you: choose a well-lit room where you can sit in front of a neutral background.
Avoid backlighting (when no one can see your face) and spotlighting (when you sit with light close to you and look like you're telling a ghost story at a campfire).
Be prepared for glitches. Distractions will happen. Technology will fail. Stuff will come up. Handle these smoothly and professionally.
Be your best and authentic self. Being unfamiliar or uncomfortable with technology is not an excuse for a poor interview. As soon as you know you'll be doing a video interview, do what it takes to feel confident and at ease on screen. If that means you need to practice in advance with a friend or colleague, do so.
Emphasize your skills and Achievement: Focus on your skills and accomplishments, including high school/college coursework, volunteer and co-curricular activities, and your computer and language skills. Previous internships or work experiences are important as well as describing your transferable skills: communication, interpersonal, organization, strong analytical and problem solving, and more.
Emphasize the Positive: You may be asked during the interview to give a list of your strengths and weaknesses. Remember in these types of questions to focus on the positive. When referring to weaknesses, recognize those things you feel you need to work on and quickly shift to actions you have taken to improve in this area. Specific examples can be helpful to illustrate your progress.
Close the interview with confidence: The beginning and end of the interview can be the most crucial aspects of the interview. End your interview with confidence. Thank the interviewer for his/her time and ask when you may expect to hear back from the employer.
Follow up the interview with a thank-you note: Take this opportunity to clarify a topic discussed in the interview and to reaffirm your interest in the organization and the internship. Send a thank-you note to everyone you interviewed on the day of your interview.

Question you should prepare for:
Tell me about yourself
Why do you want to work at this company?
What are your strengths and weaknesses?
Tell me about an experience when you made a mistake and how you fixed it?
What are the three things you wish to see in the firm you are working for?
Where do you see yourself in 3 years/5 years/10 years?
Tell me about anything else which you have done or you are proud of but it is not in your resume?
What are your expectations from the company or colleagues?
What are your hobbies?
Do you have any questions for us?

About Hexhybrids:
HexHybrids is a community group for students interested in emerging technologies. HexHybrids represents a versatile community of innovators developing and exploring Frontend, Backend, Cloud Computing, AI-ML, Cross-platform development, and many more.
We also provide technical, non-technical as well as career growth assistance to students pursuing various STEM fields such as computer science, electronics engineering, mechanical engineering, MBA, etc by highlighting active internships, jobs, scholarships, or free courses so that more and more people can apply for those and land a job.